Janis Monaco Clark lives in Seattle Washington with her husband Bruce and their Boxer dog, Sonny Bone'O. Janis published Tales of a Blacktop Gypsy, Planets & Passages before moving from her hand-built cabin in rural Montana to an apartment in the city.
Get the book in print from amazon.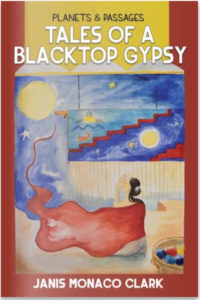 Little Brook Park, where I walk Sonny Bone'O, is across the street from our Lake City Seattle apartment. The one-acre park is named for a shady brook running through it and includes a kiddie playground plus a track and grassy field. Bruce walks Sonny in the park...
read more