Janis Monaco Clark lives in Seattle Washington with her husband Bruce and their Boxer dog, Sonny Bone'O. Janis published Tales of a Blacktop Gypsy, Planets & Passages before moving from her hand-built cabin in rural Montana to an apartment in the city.
Get the book in print from amazon.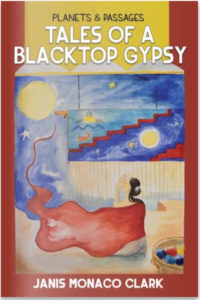 Bruce and I have been self-isolating in our apartment since March 16, two days before Governor Jay Inslee ordered Washingtonians to stay at home after the coronavirus outbreak shut down Seattle. Fifty days and counting. The stay-at-home order will be lifted at the end...
read more