Janis Monaco Clark lives in Seattle Washington with her husband Bruce and their Boxer dog, Sonny Bone'O. Janis published Tales of a Blacktop Gypsy, Planets & Passages before moving from her hand-built cabin in rural Montana to an apartment in the city.
Get the book in print from amazon.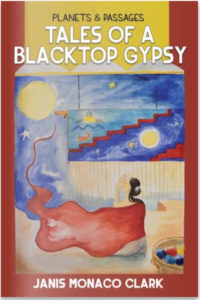 Food has always been important to me. Happiness is sitting together around any table sharing a meal and stories. A glass of wine, fresh water, coffee to linger, talking through the night. My mother taught me when someone was ill, take them a pot of soup, because a...
read more