Janis Monaco Clark lives in Seattle Washington with her husband Bruce and their Boxer dog, Sonny Bone'O. Janis published Tales of a Blacktop Gypsy, Planets & Passages before moving from her hand-built cabin in rural Montana to an apartment in the city.
Get the book in print from amazon.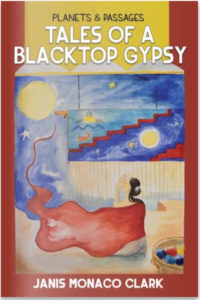 The bluest skies you've ever seen are in Seattle, and the hills the greenest green…Perry Como, 1969, Seattle* It's been a year since we left Montana and moved to Seattle. Everything is different here, including the sky. Our Idaho-born neighbor told us that the trouble...
read more