Janis Monaco Clark lives in Seattle Washington with her husband Bruce and their Boxer dog, Sonny Bone'O. Janis published Tales of a Blacktop Gypsy, Planets & Passages before moving from her hand-built cabin in rural Montana to an apartment in the city.
Get the book in print from amazon.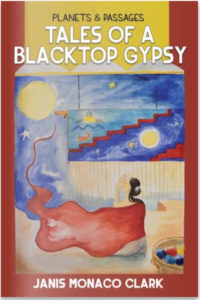 I  published my book Planets & Passages, Tales of a Blacktop Gypsy late November 2018. My best friend, Mary Lawlor O'Hara, telephoned me on my birthday, as she always did, one week after publication. She wasn't feeling well. In fact, she had just had a heart attack,...
read more